By Stuart Cupit, CTO and CoFounder, Inition
Here at Inition we love trying to work out the next trends in experiential technologies. The SXSW festival held in March in Austin, Texas is reliably one of the best showcases of what's to come, bringing together a full range of creative industries and talent from around the world. Having worked on numerous projects shown at the festival over the years it's with great excitement we set out to explore what 2019 has to offer, and indulge our inner futurist trying to distil a sense of direction from what we've found.
From the vast scope of creativity on show, one key theme emerged for us: Technology for improving humanity. There seems to be a maturing of the immersive XR scene, using tech to deliver meaningful cultural and social improvements to benefit the human condition. As technology merges into the background, the focus is now shifting to the new possibilities the tech can offer, and how we can use it to make positive changes and impact.
Stand out work for us included Fundamental Surgery – a training tool using haptics and VR that makes it easier for doctors to gain valuable experience doing complex operations through engaging muscle memory, as well as cognitive memory.
Aira is a visual interpreter for the blind. This life-changing tool is enabled by the merging of multiple new technologies and service platforms.
The AI category was won by iN , a cognitive patient assistant aimed at improving the lives of people in care.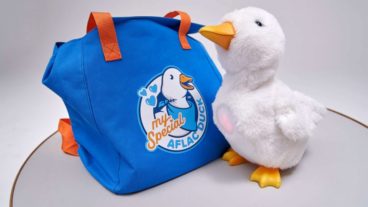 Continuing the theme, the category of robotics and hardware was won by My Special Aflac Duck, a robotic companion for children with cancer that combines robotics, lifelike behaviours, and mixed reality.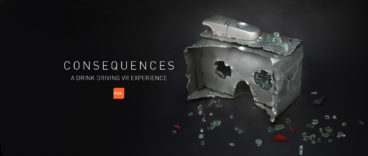 Using tech for good is a trend growing here in the UK as well. Some of our more recent projects include using VR to warn people about the tragedy of drink driving with Consequences, drawing attention to an invisible disease with the installation Make Blood Cancer Visible, and helping care workers and foster parents understand what it's like to be a survivor of abuse with a 360 film series, Being Me. It's great to see that this industry is maturing to the point where the focus is less on the next shiny new gadgets and more on how tech can be used to improve the human experience. This is definitely one trend we can get behind.