by Peter Collis, Head of 360 Production
originally published on Medium 11 March, 2019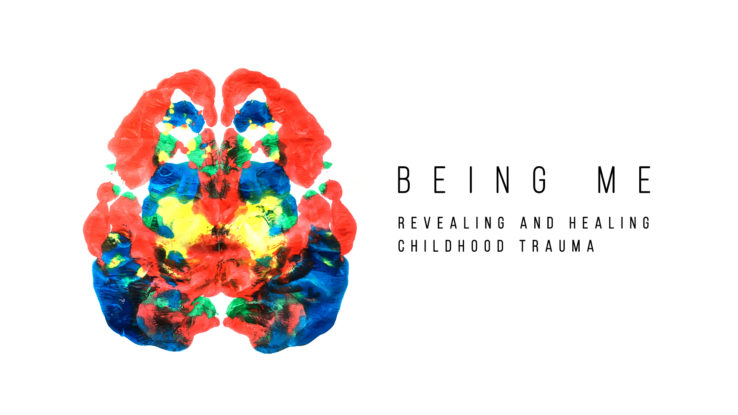 Having recently finished a successful run of our 360° films nominated in prestigious festivals, with one winning 'Best VR Film', it's interesting to look at the varying levels of VR infiltration into these established festivals, as well as the variety of work selected, and the critical debate around how 360° films are judged.
The Raindance Film Festival selected Being Me, a film we made for the Cornerstone Partnership, which originally featured a range of short scenarios that let care workers and foster parents experience what it's like to be a young child impacted by abuse and neglect. We re-cut the scenarios into one 7.5 minute film that was nominated in the Best VR for Social Good category.
It was 1 of 10 categories created by Maria Rasonkova curator of the VR strand of the festival. The festival's format works well to ensure there is a disparate and varied mix of content on show, from 360° film dramas and documentaries, to interactive room scale pieces, music, animation, and multi-person experiences, giving a splendid overview of work across the XR space. The small downside is the limited possibilities for 'like-for-like' comparisons within a given genre. Yet the festival as a whole is still very much a place to explore ambitious intention and production value aspirations.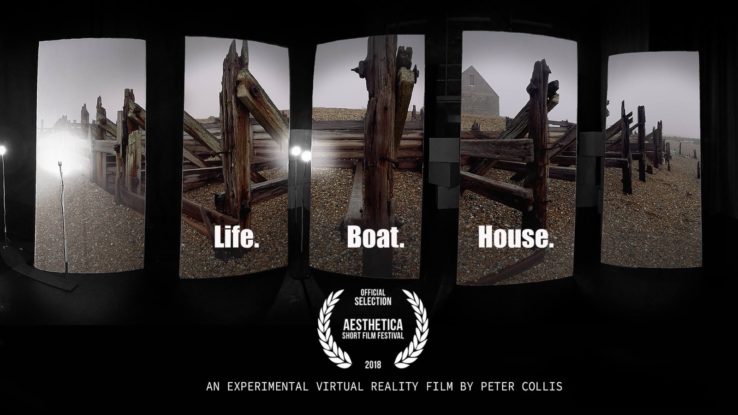 The Aesthetica Film Festival and York nominated our experimental VR piece, Life. Boat. House., which explored ideas surrounding a viewer's relationship to the content they're witnessing. The viewer's invited to make choices using directional looking between seemingly conflicting realities.
While in 2017 INITION was seemingly the only VR presence at the Aesthetica film festival, a year later over 40 VR works were featured. UAL London College of Communication hosted a number of seminars and panel discussions on production of 360° films, funding, and platforms for getting films seen. There was a good and healthy debate on both the differences and the similarities between 'framed' content and 360° work. Both are considered immersive experiences, and that it's the levels of craft, observational detail, cinematic alchemy, performance, sound design, and general storytelling that sets one piece apart from another no matter the mode of production. That felt like an important point: There are enough distinguishing but well crafted elements in both the short film and VR selections to cater for broad differences in taste.
Bringing home the 'Best VR Film' at the Shift film festival in Maastricht, Holland was our raucous and sweary British Independent Punk wrestling film, This is Progress VR. Filmed over three events at London's Electric Ballroom, we were allowed the freedom capture where and what we wanted, so long as our kit didn't impact on the bouts themselves. Not for fear of the kit hurting the wrestlers we later found out, but more that they might permanently damage our equipment!
The Shift Festival is strongly tied to a European Production funding scheme and is part snapshot of current trends in contemporary film making, part  showcase for films made under the funding initiative. The festival included a number of mentoring and workshop sessions, particularly in writing for film and pitching ideas. Some people argued that the templates of traditional story arc must still apply to VR, though we think that view can actually be limiting to the potential this new genre has to offer. The group was also introduced to a saying by famous writing guru, Robert Mckee:
"When you are writing a scene, it's never about what you think it's about."
I struggled with that a bit, but strangely, as I was introducing This is Progress VR to a full cinema audience it struck me that this quote applied to our film. Where I'd always thought we were making a film about the event – the thrill, the procedure, the personality of it in the round – we had actually made a film about a community – the fans, promoters, stagehands, and wrestlers. It is that emotion of people connecting in a unique way that I believe resonated the most with the audience, and one of the reasons it ultimately won Best VR Film at the festival.
While we will likely continue to debate the differences between framed film and 360° film for years to come, participating in these festivals definitely proved that there is a growing audience and interest in VR filmmaking. We plan to keep innovating and pushing the boundaries of what can be achieved in this medium, and look forward to competing in more competitions with some of our upcoming films later this year.